How I work
About me and the practice of law: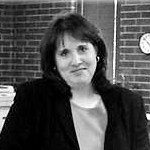 I am unlike any lawyer that you have ever met.  Read some of the positive feedback I have received from my clients over the years. Simply stated, I am not a traditional lawyer.  I do not go to court.  Too often the courts are places of injustice.  Therefore, my focus is on helping people resolve their problems outside of court.  While I always maintain a professional relationship, I care about my clients and the clients are treated with respect, understanding and compassion of their situation.
---
Some things my clients will experience with me:
(1)  The lines of communication are always open – I answer my phone from 10:00 am up until 9:00 pm and can receive emails at any time.  If I am not immediately available, I return calls/messages within 24-48 hours in most cases.
(2)  There are never any hidden fees.  I don't focus on billable hours or charge by the word.  There are no unexpected surprise legal bills.  I work on a flat fee basis per project and my clients know upfront what my fees will be before I start.  I try to keep the fees reasonable and affordable.
(3)  What I can and cannot do – I am not a miracle worker and my law degree did not confer any special powers upon me.  I cannot make your problems go away with a wave of a magic wand.  But what I can promise my clients that they will get someone who will take the time to listen to their issues non-judgmentally, treat them with courtesy, and do the work that I am hired to do in a reasonably prompt manner.  I am a champion for my clients and will use my best efforts to attain the best possible results.